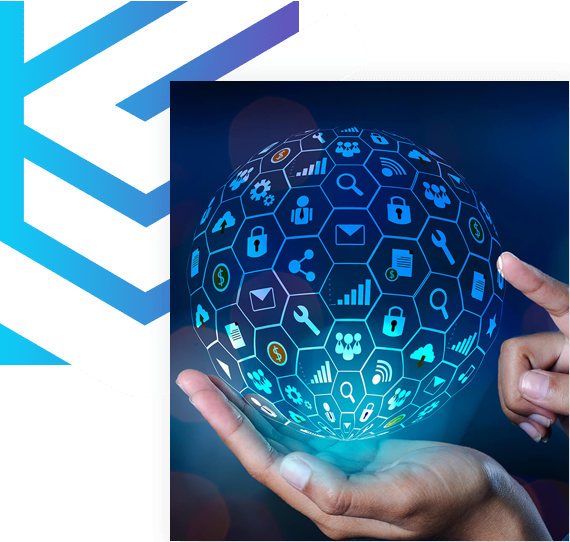 RPA for Banking
RPA for Health
RPA for Call Center
RPA for Retail
RPA For Kuwait Civil ID
RPA for Pharmacovigilance
Factory Monitoring Demo
Live Video
RPA for Banking
Delinquent Deposit Account Recoveries

Credit Card Balance Transfers

Credit Card Expired Authorization Reconciliation
Delinquent Deposit Account Recoveries
Every day, 10,000 deposit accounts (consumer bank accounts) were in delinquent status (Overdrawn for > 90 days). Based on the bank's cardholder agreement, after 90 days in consistent overdraft status, the bank reserved the right to draw funds to cover the overdraft amount from another account held by the same card holder that was in positive balance.
Performing the analysis manually across 10,000 accounts daily, looking for an alternate account held by the cardholder to draw funds from to cover the delinquent overdraft amount was an arduous task. The bank hired 10 staff members to perform this task and the team of 10 people could only cover 1,000 of the 10,000 delinquent accounts per day, leaving 9,000 accounts unanalyzed daily and thus missing the opportunity to recover hundreds of thousands of dollars daily.
Implementing automation allows the digital 'bot' workforce to analyze all accounts in a single day, thus saving the bank hundreds of thousands in recoveries daily and minimizing the run-cost of this operation.

Credit Card Balance Transfers
The bank received thousands of credit card balance transfers daily from its balance transfer forms situated on its website open to customers to request a balance transfer when desired. Each submission of a form resulted in an email that was sent to the back-office credit card operations team to manually perform the balance transfer within the bank's credit card systems based on the customer request sent by email. This resulted in the need for 25+ back-office staff to manually enter this information daily.
Automating this process present balance transfers in near real-time and avoid the need for a team of 25+ human
workers to perform this task.

This both allowed for volume spikes to be handled and for a significant cost reduction in the run-cost of the operation.
Credit Card Expired Authorization Reconciliation
When credit card authorizations are approved many of them expire and require manual reconciliation to correctly balance the available credit on the customer's account. Each expiration required analysis by a human to review the authorization, its source, its time of expiry and funds utilized by the related transaction. With tens of thousands of expired authorizations requiring this analysis, the task was arduous and required a team of 45+ back-office credit analysts to perform this work
Automating this process allowed for the avoidance of a need to staff a large number of people to manage the task, and to handle significant volume peaks of expiring credit card authorizations each Monday and Tuesday due to high customer spending each weekend.
This both saved the bank significant operational costs and allows the expired authorizations to be handled in a timely manner before unbalanced credit availability impacted a customer's ability to use their card and thus causing increased customer satisfaction

RPA for Health
RPA for Call Center
RPA for Retail
RPA For Kuwait Civil ID
RPA for Pharmacovigilance
Factory Monitoring Demo
Live Video