Enterprise Resource Planning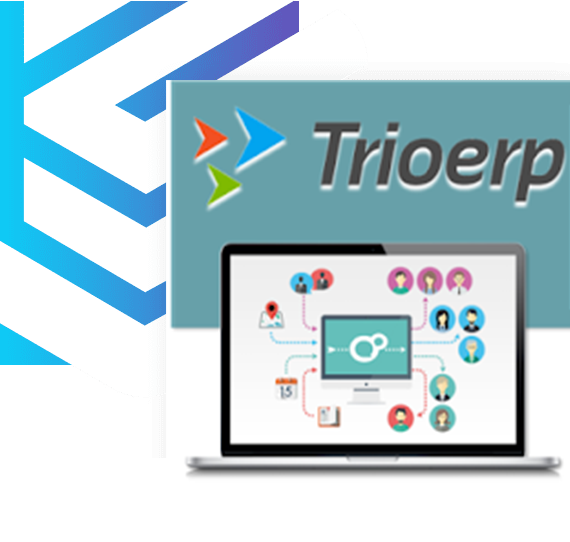 // about ERP
We Provide Best
Enterprise Resource Planning

TrioERP® 
TrioERP® is a resource planning and management system designed and developed on a software platform that allows for the flexible and rapid development of all operations without the need to refer to the company implementing the system, except in very complex and advanced cases.
It serves all segments from small companies and institutions to organizations with thousands of employees through the desktop computer, browser, mobile phone and tablet.
Continuous development
It serves all departments in the event that development and expansion of the system to other departments is considered
It expands to all segments, from small companies and institutions to organizations with thousands of companies and workers, with the ability to develop mobile and computer systems.
Ease of development through the system editor, which designs the following points without the need for programming:
Email alerts and text messages                                                 screen designer
Documents and attachments                                                    Report Designer
Feedback and communication between users                       smart pointers
Language Department                                                                validities
Connectivity with external systems                                         Internal regulations   
workflow diagram
Activating the system within the scope of work:
Receive private files from the customer

Development of documents and reports

Building an electronic system 

Testing, examining and equipping the system 
As needed by the client, the following outputs will be worked on:
Accounting (TrioLight Financial):
Chart Of Accounts.

Ledger Journal 

Ledger Tax

Banks.

Custody.

Cashiers.

Fixed Assets .